I planned on posting these last week, but I always underestimate just how busy I actually am. In an effort to FINALLY get these posted, I am going to break them up into multiple parts. One step at a time, right?
This post contains the swatches from the En Pointe collection. When I saw the collection, I immediately ordered a sample of each one, partly because everything looked so pretty, partly because I can't resist ballet-related things, having danced for most of my life. The collection is beautiful, and I do own a few in full size now as well.
Now the pretty pictures: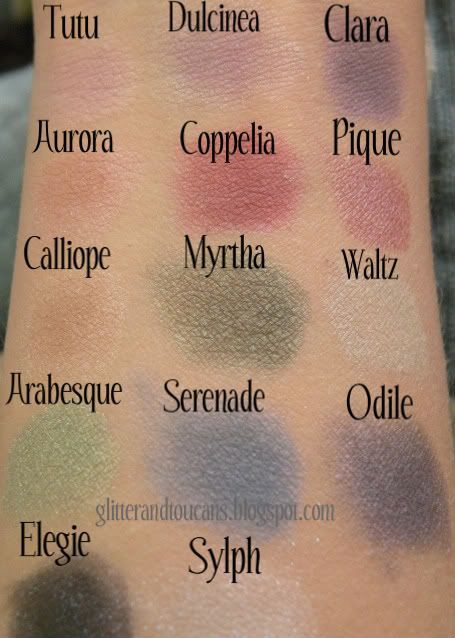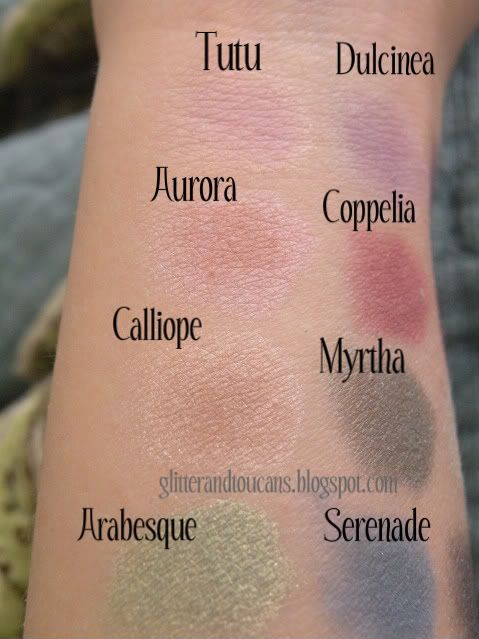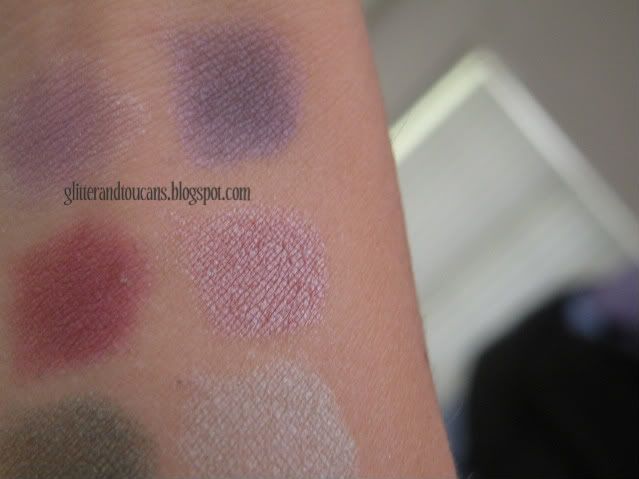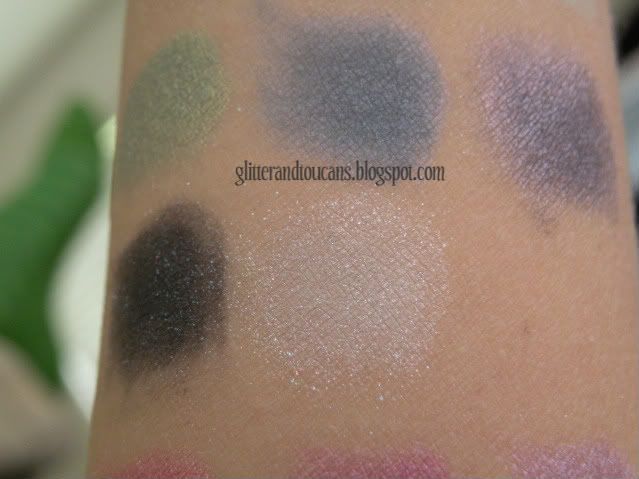 Sylph and Elegie are packed with multi-colored sparkle, making them very interesting, especially for white and black shadows. Pique has an almost green duochrome, and I am not sure why I haven't gotten a full size of this one yet, it's a very unique shade.