I did these a while ago, and am now finally getting a chance to post them.
All swatches were done over Too Faced Shadow Insurance and all photos are in natural light.
All of these are from Aromaleigh's Eye Lustre collection.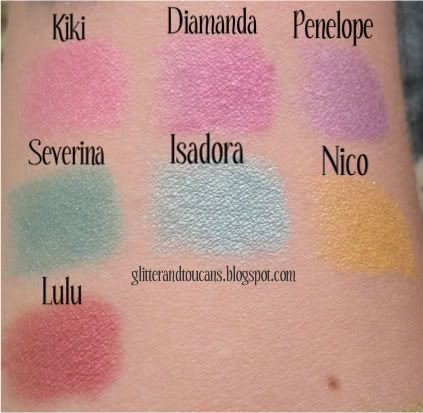 My favorites are Kiki, Diamanda, and Severina.
Descriptions from Aromaleigh's website:
Kiki:
Sweet mid-tone pomegranate pink shimmer glimmer
Diamanda:
Luxe orchid shade, purplish pink pearlescent sheen.
Penelope:
Lush, gemtone purple with a pink pearl highlight.
Severina:
Gorgeous verdant green with an almost metallic pearl glimmer. Exotic.
Isadora:
Rich blue-green tones with clear micro-fine shimmer.
Nico:
Baroque yellow gold with a soft pink pearl iridescent highlight.
Lulu:
Glorious red garnet gleaming shimmer.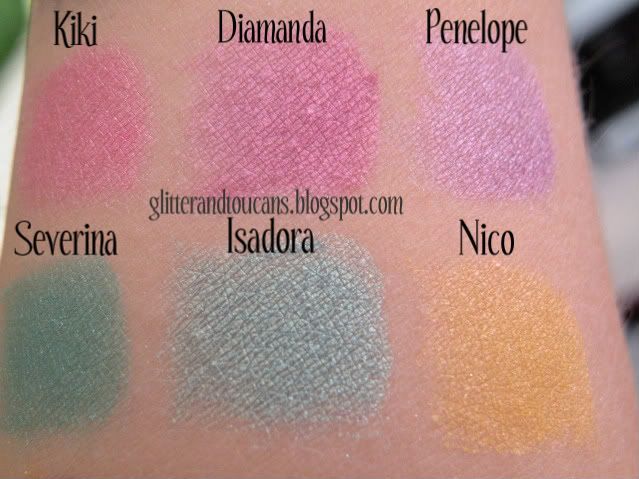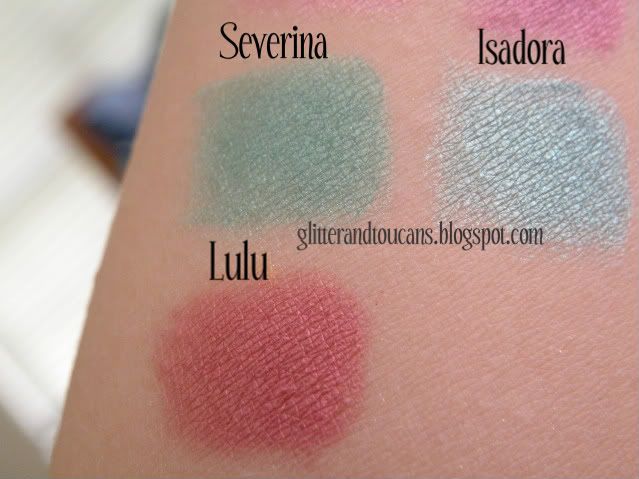 See anything you like?