The Opulent Lustre collection certainly lives up to its name. Each color changes a bit depending on how the light hits it, which I love.
Confession: I love doing swatches. Every time I swatch a collection, I find new favorites. My favorites from this collection are Bamboo, Lotus, Cloud, and Tamarind.
All swatches done dry over Too Faced Shadow Insurance, photos all in natural light.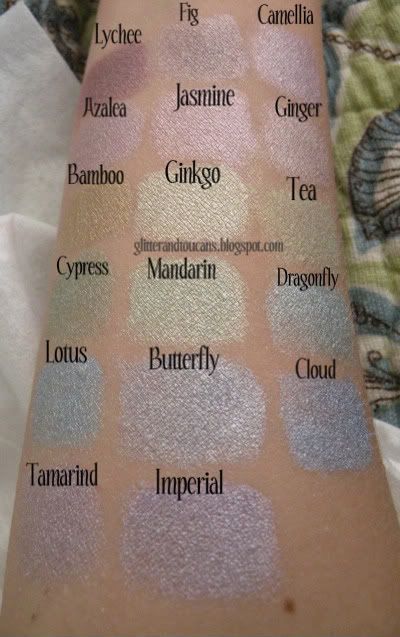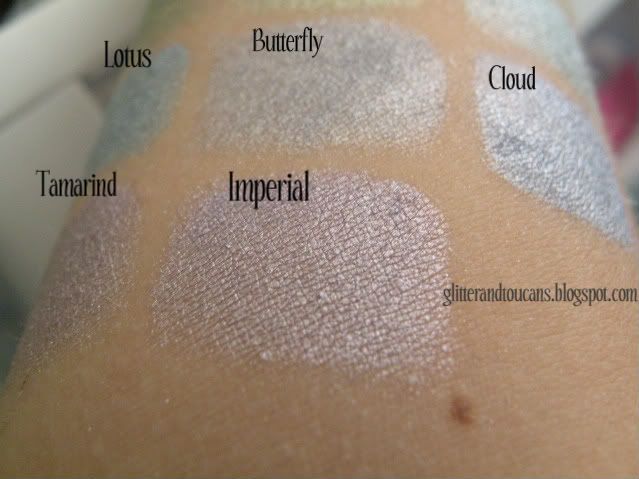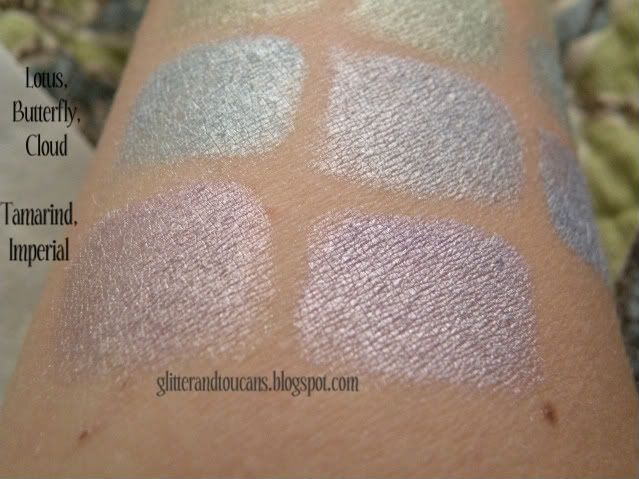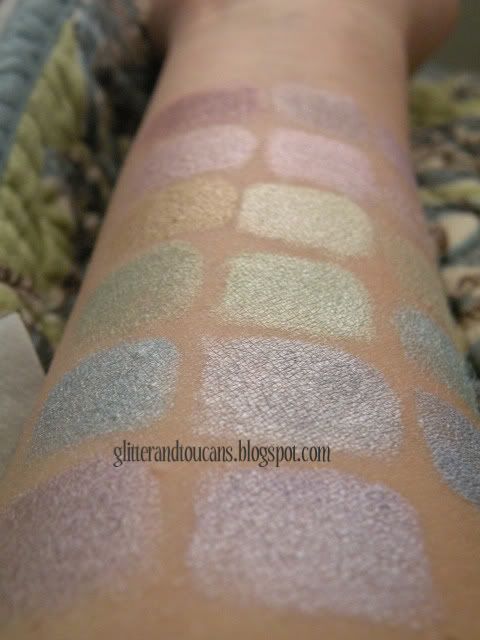 See any favorites?