I was lucky enough to receive a sneak peek of the new Aromaleigh collection, "Victoria's Revenge", and Miss K certainly outdid herself this time! I can't wait to do looks with all these fantastic colors. I got a bit picture happy with these swatches, I took a grand total of 133 pictures, yet they still don't quite capture how pretty many of the colors are.
I would also like to point out how much I love the way Aromaleigh is packaging things these days. The tissue paper and sticker are quite adorable.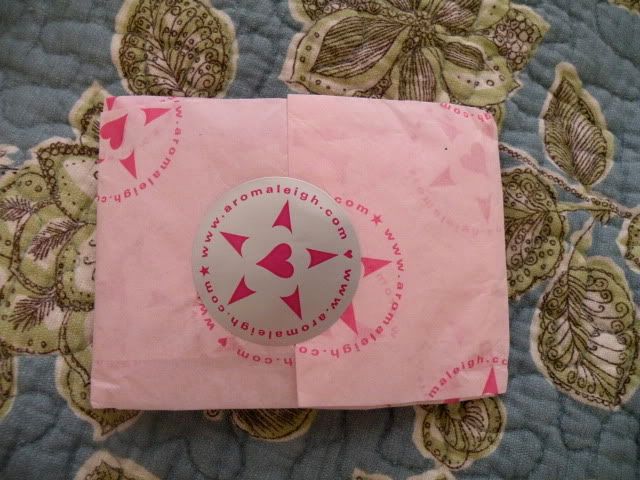 Now for the swatches, all dry over Too Faced Shadow Insurance, natural light.
Starting at the top of my arm:
I ADORE Poison Utopia.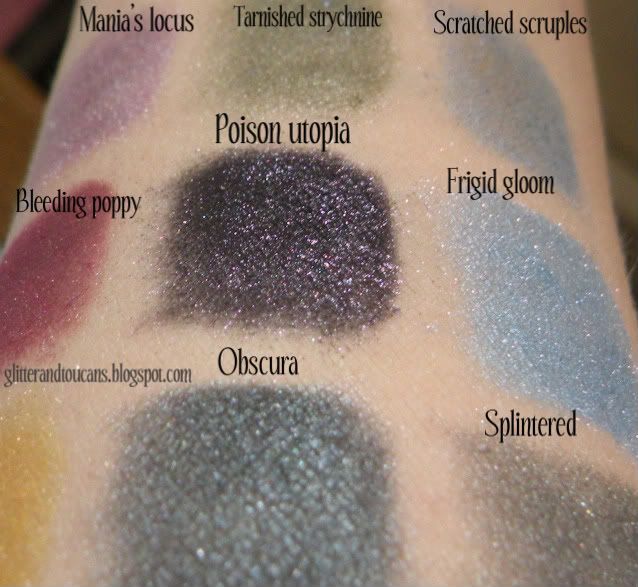 Ruthless Indulgence is another one of my favorites.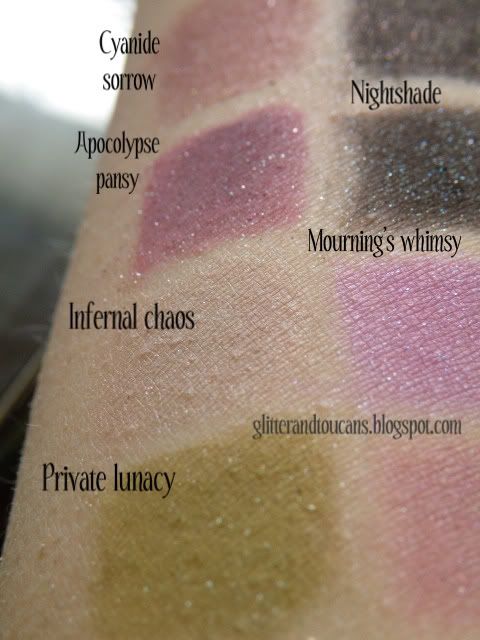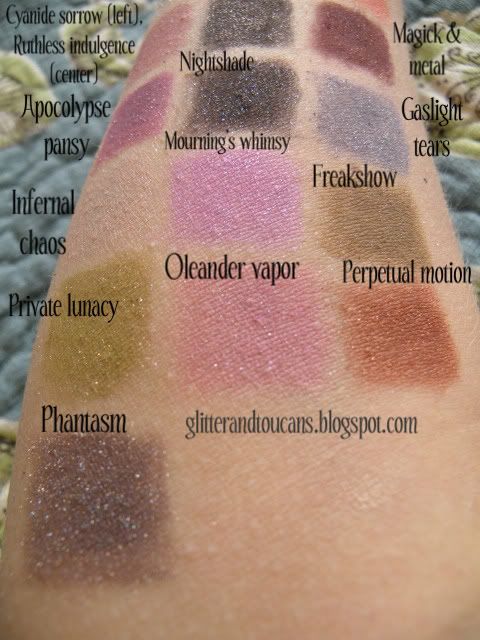 The whole swatch-covered arm: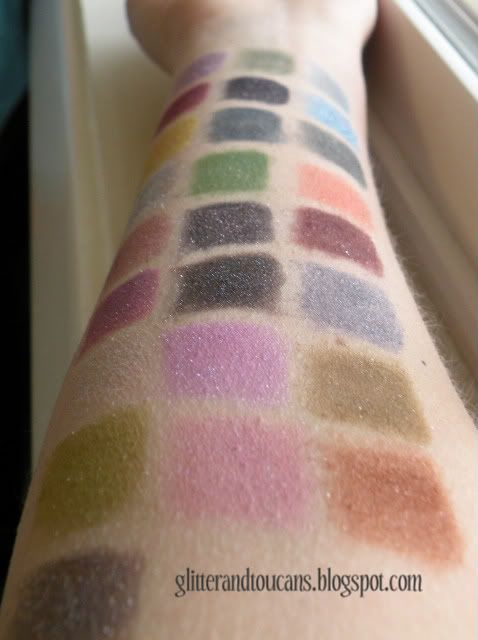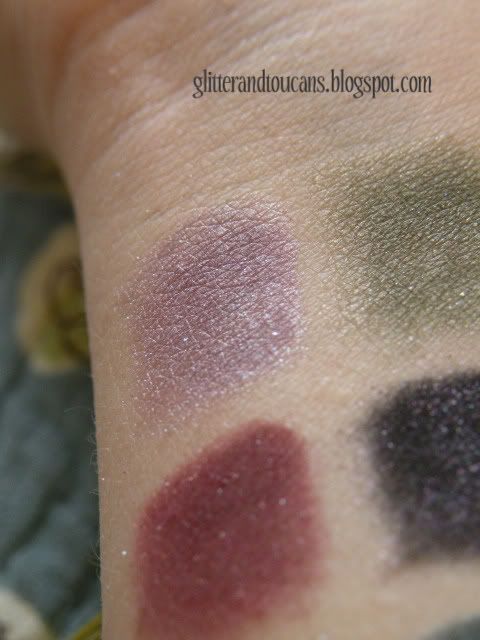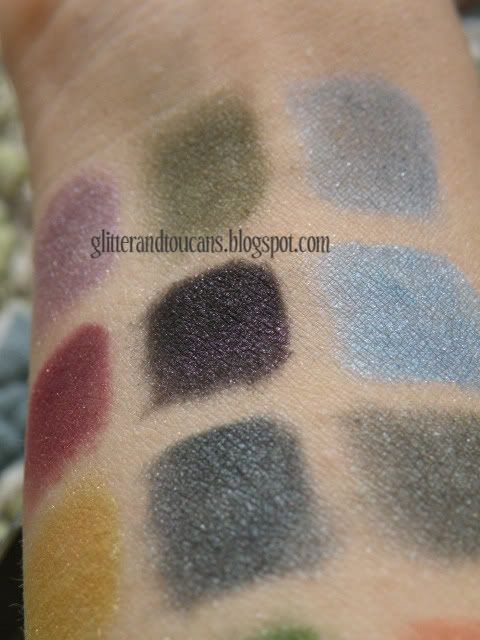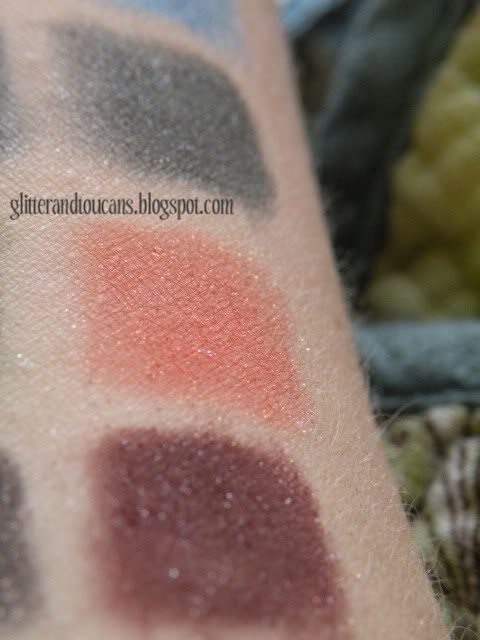 I love how the collection has such a wide range of colors. What do you think of the collection? See anything you'll be adding to your makeup collection?